Interpreting and Communication Services
Individuals seeking an accommodation as related to effective communication, including individuals who are deaf or hard of hearing, should contact the following:
Students:  The Center for Students with Disabilities at 860-486-2020 or csd@uconn.edu.
Employees: ADA Accommodation Case Manager, Ryan Bangham, at the Department of Human Resources at 860-486-2036 or e-mail ryan.bangham@uconn.edu.
Visitors: Guests or visitors seeking an accommodation to a University program, activity or service are encouraged to contact the hosting department or event planner prior to arrival or participation. Guests or visitors seeking information or assistance may also contact the Office of Institutional Equity at 860-486-2943 or equity@uconn.edu.
UConn Health: Information regarding Interpreter Services at UConn Health is available through UConn Health Patient Resources or by contacting the UConn Health Operator at 860-679-2626.
Sign Language Interpretation and CART
American Sign Language Interpretation or Communication Access Realtime Transcription (CART) is made available through the Center for Students with Disabilities. To request a sign language interpreter or CART for an event or program, please complete an Interpreter / CART Request Form with the University of Connecticut Interpreting Services (UCIS). UCIS will make every effort to provide the requested accommodation. Questions should be directed to the Interpreter Coordinator at 860-486-2020 (videophone 860-553-3243) or UCIS@uconn.edu.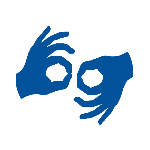 Captioning
Captions are text versions of the audio content, synchronized with the video. They are essential for ensuring your video is accessible to individuals who are deaf or hard of hearing. They also help non-native English speakers to understand the video, make it possible to search for content within the video, help all students learn the spelling of technical terms spoken in the video, and make it possible to generate an interactive transcript where users can click anywhere in the transcript to watch the video where that text is spoken.
There are several options for captioning video:
Through Kaltura. This cloud-based media capture and storage application is integrated with Husky CT and provides capability to create and edit captions. Further information to create an accessible video via Kaltura is available at IT Accessibility: Kaltura.
Do it yourself. There are free tools available online that make it possible and easy to caption your own video. Further information to create an accessible video via YouTube is available at IT Accessibility: YouTube.
Third party service provider. UConn has contracted with 3PlayMedia for captioning services. This includes integrations with YouTube, Kaltura, Mediasite, and other platforms.  To utilize 3PlayMedia for captioning services refer to http://www.3playmedia.com/uconn/. For further information regarding setting up an account with 3PlayMedia, visit IT Accessibility: Media and Multimedia.  Questions regarding electronic and information technology may also be directed to itaccessibility@uconn.edu.
Assistive Listening Equipment
Assistive listening devices are available upon request at different locations throughout University campuses. Individuals seeking assistive listening equipment are encouraged to contact a venue or event prior to arriving regarding availability. For questions regarding assistive listening equipment contact the Center for Students with Disabilities at 860-486-2020 or csd@uconn.edu.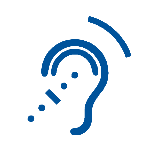 Videophones
Videophones for individuals who are deaf or hard of hearing are available at the following locations:
Storrs Campus
Gampel Pavilion 
Located near the south entrance area
2098 Hillside Road
Storrs, CT 06268
Public Safety (Intended for Emergency Use Only)
Division of Public Safety
126 North Eagleville Road
Storrs, CT 06269
Student Health Services (Intended for Patient Use Only)
UConn Student Health Services
234 Glenbrook Road, Unit 4011
Storrs, CT 06269-4011
Student Union 
Student Union Room 107
2110 Hillside Road, U-3008
Storrs, CT 06269-3008
Wilbur Cross Building 
Center for Students with Disabilities
Wilbur Cross Building, Room 204
233 Glenbrook Road, Unit 4174
Storrs, CT 06269-4174s
Stamford Campus
Jeremy Richard Library 
1st Floor, Library Lounge
1 University Place
Stamford, CT 06901