Interpreting and Communication Services
Individuals seeking an accommodation as related to effective communication, including individuals who are deaf or hard of hearing, should contact the following:
Students:  The Center for Students with Disabilities at 860-486-2020 or csd@uconn.edu.
Employees: ADA Accommodation Case Manager, Ryan Bangham, at the Department of Human Resources at 860-486-2036 or e-mail ryan.bangham@uconn.edu.
Visitors: Guests or visitors seeking an accommodation to a University program, activity or service are encouraged to contact the hosting department or event planner prior to arrival or participation. Guests or visitors seeking information or assistance may also contact the Office of Institutional Equity at 860-486-2943 or equity@uconn.edu.
UConn Health: Information regarding Interpreter Services at UConn Health is available through UConn Health Patient Resources or by contacting the UConn Health Operator at 860-679-2626.
Sign Language Interpretation and CART
American Sign Language Interpretation or Communication Access Realtime Transcription (CART) is made available through the Center for Students with Disabilities. To request a sign language interpreter or CART for an event or program, please complete an Interpreter / CART Request Form with the University of Connecticut Interpreting Services (UCIS). UCIS will make every effort to provide the requested accommodation. Questions should be directed to the Interpreter Coordinator at 860-486-2020 (videophone 860-553-3243) or UCIS@uconn.edu.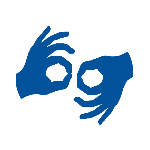 Assistive Listening Equipment
Assistive listening devices are available upon request at different locations throughout University campuses. Individuals seeking assistive listening equipment are encouraged to contact a venue or event prior to arriving regarding availability. For questions regarding assistive listening equipment contact the Center for Students with Disabilities at 860-486-2020 or csd@uconn.edu.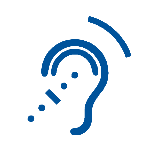 Videophones
Videophones for individuals who are deaf or hard of hearing are available at the following locations:
Storrs Campus
Gampel Pavilion 
Located near the south entrance area
2098 Hillside Road
Storrs, CT 06268
Public Safety (Intended for Emergency Use Only)
Division of Public Safety
126 North Eagleville Road
Storrs, CT 06269
Student Health Services (Intended for Patient Use Only)
UConn Student Health Services
234 Glenbrook Road, Unit 4011
Storrs, CT 06269-4011
Student Union 
Student Union Room 107
2110 Hillside Road, U-3008
Storrs, CT 06269-3008
Wilbur Cross Building 
Center for Students with Disabilities
Wilbur Cross Building, Room 204
233 Glenbrook Road, Unit 4174
Storrs, CT 06269-4174s
Stamford Campus
Jeremy Richard Library 
1st Floor, Library Lounge
1 University Place
Stamford, CT 06901